Company in Lahore, Pakistan
Digital U, located in Lahore, is a web maintenance company committed to elevating your website's performance. Our mission is to ensure your site not only runs smoothly but also incorporates smart features to outshine your competition. Through our web maintenance services, we consistently enhance the digital presence of various businesses. Web maintenance is essential because it forms the backbone of your online brand. It's a vital part of staying competitive and keeping up with the ever-evolving digital landscape, encompassing aspects like marketing and staying current with industry trends.
Why Do You Need Web Maintenance?
Think of it like a car, You buy a car and then you keep on maintaining it so that it doesn't get spoiled. You have to consistently check for engine oil and a few other things. Because if you don't do it regularly, you are going to lose your car, The car will lower its price in the market. The same goes for your website, if your business has a website, then it needs to be Maintained. Because if you don't you are most likely to lose your brand credibility, leave alone acquiring new customers your ready-made customers will leave your brand and will become subscribers of other brands.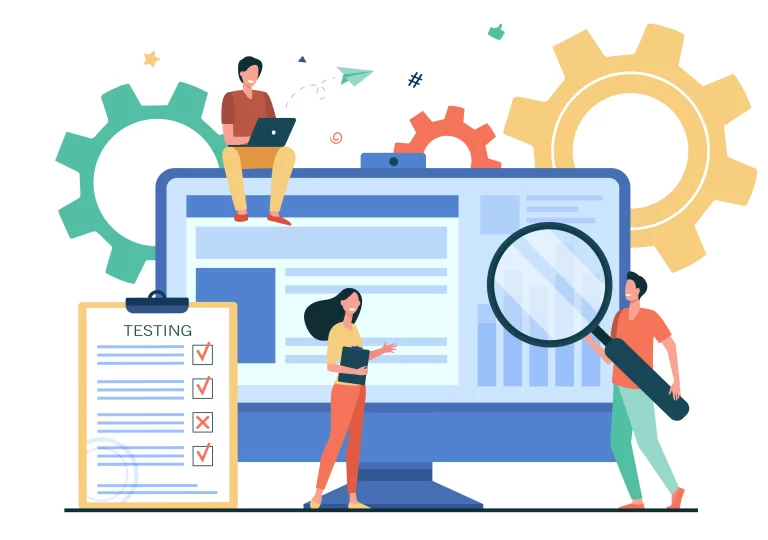 High Quality Website Maintenance Services Lahore
Digital U, located in Lahore, specializes in web maintenance services for brands and online business owners. If you're running an online business, we're your one-stop solution for everything related to website development, design, and upkeep. When it comes to maintaining your website, here are some key factors we focus on.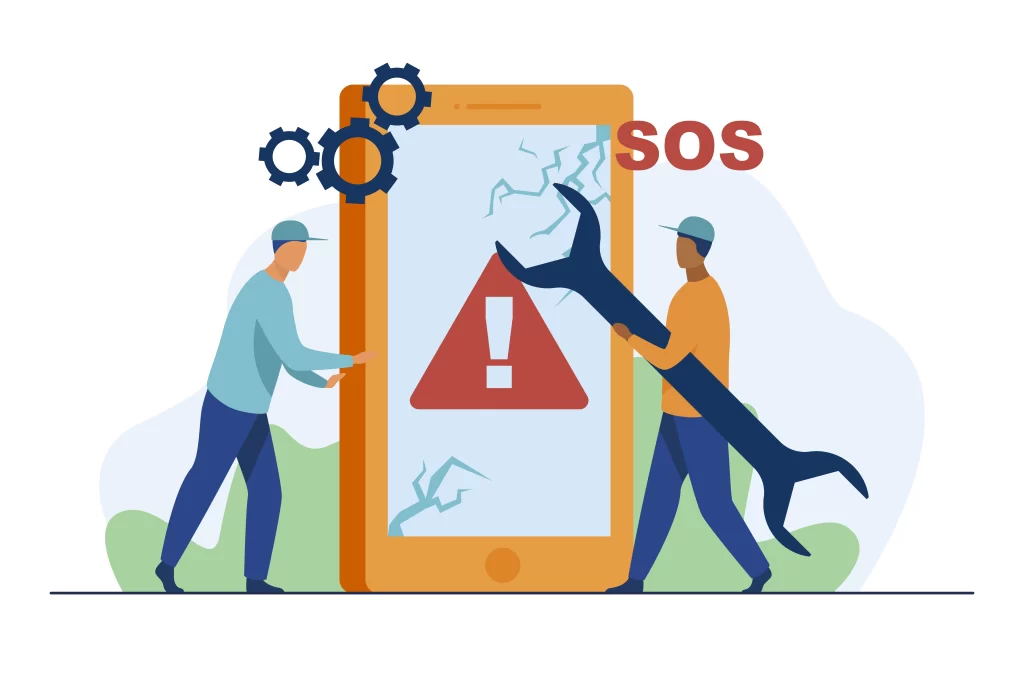 When we maintain your website at Digital U, our top priority is ensuring its security. If your site isn't secure, people will leave in a hurry. Google also has stringent security policies, and if they find your site lacking in security, they might penalize it by lowering its ranking. We work diligently to fortify your site's security to meet Google's standards, helping you secure that top spot on Google's rankings and ensuring your subscribers are satisfied.
When it comes to web maintenance at Digital U, thorough site checks are a must. It might be surprising, but errors can sneak into your website, and you might not even notice. These errors can cost you valuable visitors. The most common culprits are 404 and 301 redirects, but we're on the lookout for various other issues as well.
Staying ahead in the competitive online world means keeping up with the latest trends. At Digital U, we emphasize the importance of aligning your website with current trends. This often involves adopting new designs that capture people's attention and integrating updated or new software to enhance your site's performance. It's all about staying fresh and relevant in the ever-evolving digital landscape.
If you're in Lahore, Pakistan, and on the hunt for top-notch website maintenance services, you might feel overwhelmed by the many options available. But relax, because Digital U stands out from the crowd. We don't just make claims; we back them up with our exceptional work. You can gauge the quality of our services by checking out the reviews on our website. These reviews paint a clear picture of our professionalism and expertise. We don't dabble in anything unless we're true masters in that field.
High-Quality Web Maintenance Company In Lahore
At Digital U, we understand that website maintenance needs can fluctuate. That's why we often recommend setting up a contract with our customers. It allows us to be flexible, accommodating major site changes or minor adjustments as needed. However, if contracts aren't your thing, we're open to working according to your preferences. We want to make it easy for you, and rest assured, our pricing is incredibly competitive in the Pakistani market, offering you a cost-effective solution you won't easily find elsewhere.
In today's digital age, website maintenance is absolutely crucial. With the online audience growing and constant advancements in web development, you must ensure your site is up to par for anyone to succeed in the market. Having a good website design is a start, but it's not enough to guarantee strong branding and high Google rankings. To attract new visitors to your site, you need that extra something. Neglecting this can lead to customer losses for sure.
Our team is fully up to speed with the latest trends and principles, ensuring that we work with the best practices. We offer a range of website maintenance packages, and you can find detailed information about them on our official website. We'd be delighted to take care of your website maintenance needs. Rest assured, with our services, your website will stay current with your company's latest events and news. We're eager to hear from you, and your feedback is always valued.
Best Web Maintenance Company in Lahore
Website maintenance is crucial for every site, yet many individuals and businesses struggle to find the time for it due to their busy schedules. Recognizing this challenge, Digital U steps in to provide maintenance services. We understand that brands are occupied with marketing and selling their products, so we're here to handle the maintenance work. Give us an opportunity to assist you, and we're committed to never letting you down.