Mobile Application Developer
If you're in need of a business app, we're here to make it happen for you. With our experience in the industry, we can craft well-designed and user-friendly apps. Don't hesitate to reach out; we're here to provide guidance and answer all your questions. We guarantee top-notch services, and we specialize in the latest mobile app technologies like Flutter, which is suitable for both Android and iOS.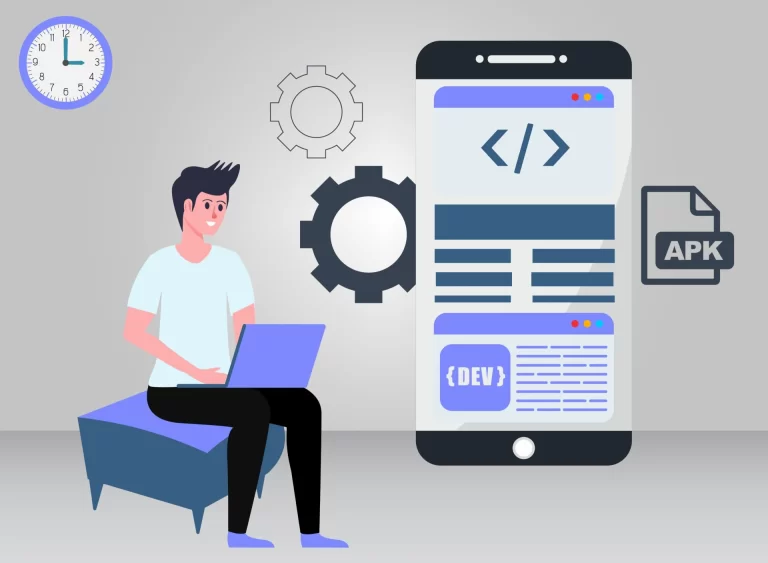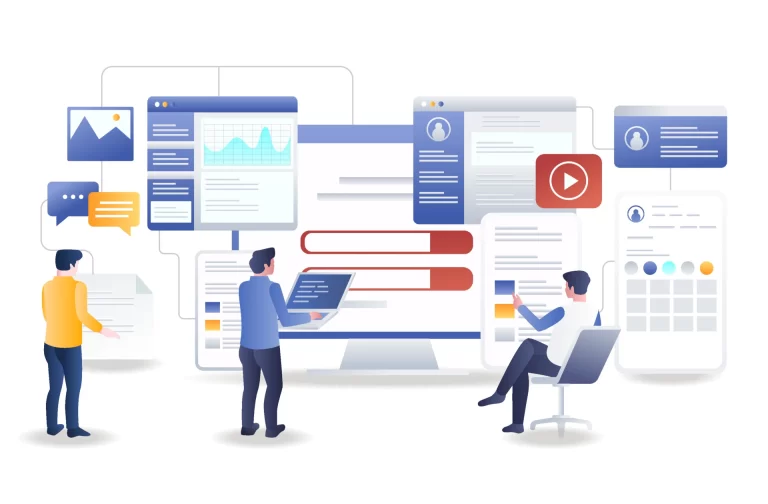 On average, people use around 9 apps daily and about 23 apps in a month. This significant usage demonstrates a shift from websites to apps. It's the perfect time to explore app development and expand your digital business presence. Mobile apps represent the fastest and most modern way to communicate and sell products or services online. Developing your own branded mobile app is crucial if you aim to grow your business. Having your app available in Google Play Store and Apple Play Store is essential for business growth.
One big reason why people are gravitating toward mobile apps is the sheer ease of use. With a simple tap, they can access what they need, making their tasks effortless. Mobile apps are designed to be user-friendly, so anyone, even someone with minimal tech knowledge, can use them. They're essentially problem-solving tools on their own, requiring no learning curve. Apps are gaining popularity, and it's now a trend for brands and groups to have their own mobile apps for online business.
Mobile App Development Company In Lahore
In Lahore, there are many companies offering mobile app development services. But you might be wondering, "Why choose our company, Digital U?" What makes us unique and different? We have a team of professional web developers and mobile app developers who are proficient in the latest technologies, including Flutter development. Our team is highly skilled and dedicated to maintaining the highest quality standards in development.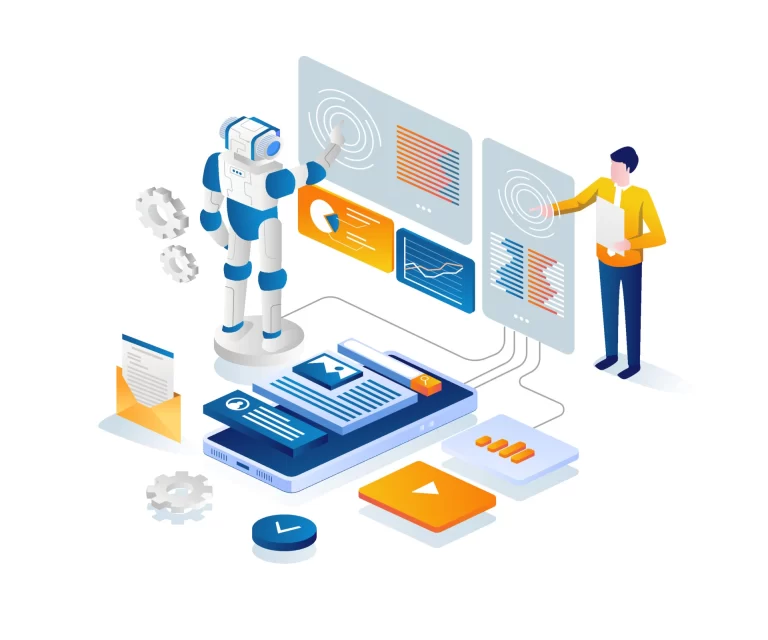 We're the leading mobile app development company in Lahore because our primary focus is mobile app development. We specialize in creating high-performance apps. While other companies offer mobile app services, they often come from design backgrounds, which is quite different. That's why we confidently claim to be the best in the industry – our expertise surpasses what others can offer.
Having expertise is crucial, but sometimes, experience trumps expertise. There are situations that don't rely solely on coding; they require inventing entirely new solutions and logic. With 10 years of experience in app development, we've encountered and successfully handled various situations efficiently. In addition, there are scenarios where achieving more with less coding is the goal. Experience is key here because less code means a smaller app, resulting in faster performance. A faster app is essential for improving your business. We understand this, and it's what we've been doing for the past decade.
Digital U is a mobile app development company that understands the importance of effective management. Proper team management is essential for achieving excellent results, and that's our primary focus. We've assembled a team that thrives on creativity and fosters clear communication, as good communication is the backbone of a successful team.
Our team includes professional web developers and mobile app developers who are not only creative but also experienced in the latest technology, including the cutting-edge Flutter platform. Our mobile app developers possess both skill and innovation, and they remain at the forefront of the latest technological advancements.
In 2020, an astonishing 108 billion Android apps were downloaded. This enormous number indicates the popularity of Android apps. If you're looking to have an Android app, we're here to assist you. We offer a wide range of services in mobile app development, including Android app development. Just reach out to us, and we'll gladly help you solve all your app-related needs and issues.
There are over 1 million apps on the iOS platform, highlighting its immense value. If you're exclusive to one platform and not the other, you could miss out on a substantial number of potential customers. iPhones can't run Android apps, as they are not compatible with the Apple Store. So, if you want to ensure easy accessibility for your business, it's essential to have your own iOS app. Let us create your app – we have years of experience in app development. We're confident you won't be disappointed with the results.
Get Customized Mobile Apps
We have a team of experts ready to provide solutions to your needs. We excel in crafting tailored mobile applications for your business, enabling you to efficiently manage tasks on your mobile device. This can significantly boost your business's productivity. Many companies in Pakistan are embracing this new approach, aiming to expand their presence on smartphones. Our team offers creative app designs that you can request or customize to your specifications. We're dedicated to delivering top-quality work that meets your requirements. Our satisfied customer base in Pakistan, especially in Lahore, speaks to our success.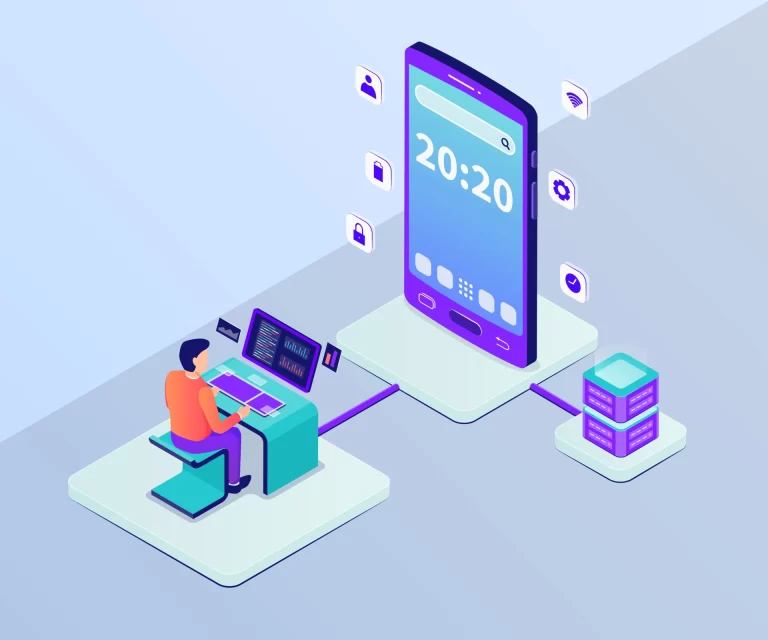 There's a significant difference between an average app and an exceptional one. If your app is sluggish, has long loading times, and keeps users waiting, it can harm your business. To thrive, it's crucial to develop top-tier apps that are both speedy and user-friendly. Such apps attract more downloads and customers. At Digital U, a mobile app development company in Lahore, we have a deep understanding of this issue. With a decade of experience in the industry, we excel at crafting apps that leave users with a "wow" impression.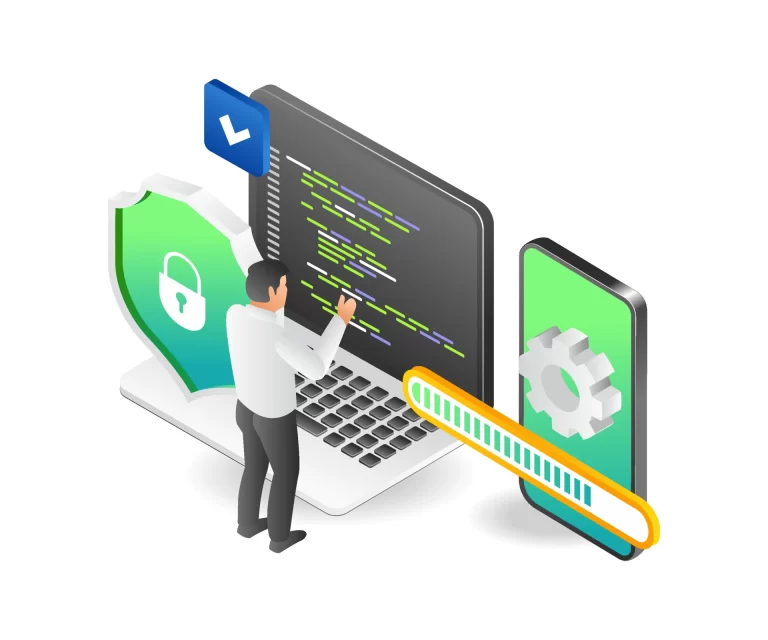 People's attention spans have been getting shorter, and nowadays, they tend to prefer watching videos over reading. This shift reflects the scarcity of time in our fast-paced world. In a world filled with distractions, users won't stick around on your platform if it's slow. A successful app needs to be swift; people won't tolerate delays. When it comes to speed, there can be no compromises in app development.