Professional Approach by Designers
At Digital U, we understand the importance of graphic design and computer-generated images in enhancing your website's appeal and impact. We recognize that high-quality images, animations, graphics, and more greatly elevate a website's charm and value. As the leading graphic design company in Lahore, we are dedicated to delivering top-notch graphic design services. Our in-house graphic designers, along with our external expert partners, provide a diverse range of graphic design solutions. We take pride in our trusted name associated with delivering value and success for our clients, making your satisfaction our top priority.
Best Graphic Designing Company in Lahore
At Digital U, we're dedicated to enhancing your website's professionalism and giving it an appealing aesthetic. We understand that a website is a non-verbal form of communication, and we work diligently to create, select, and arrange the essential graphic elements of your website in various combinations to achieve an elegant and engaging appearance. Your website's visual appeal is important to us.
Creative Graphics Designing
Innovation and Creativity with Creative Graphic Designers
We merge technology and art to convey your message effectively. Our team is well-versed in the latest trends and equipped with the tools to maximize their skills. Our graphic designs are not only visually appealing but also highly attention-grabbing. Whether you need posters, logos, brochures, newsletters, or any other graphic work, you can count on us. We utilize desktop publishing software and various other tools to fulfill your demands and meet your requirements. When you choose Digital U, you're choosing quality and professionalism.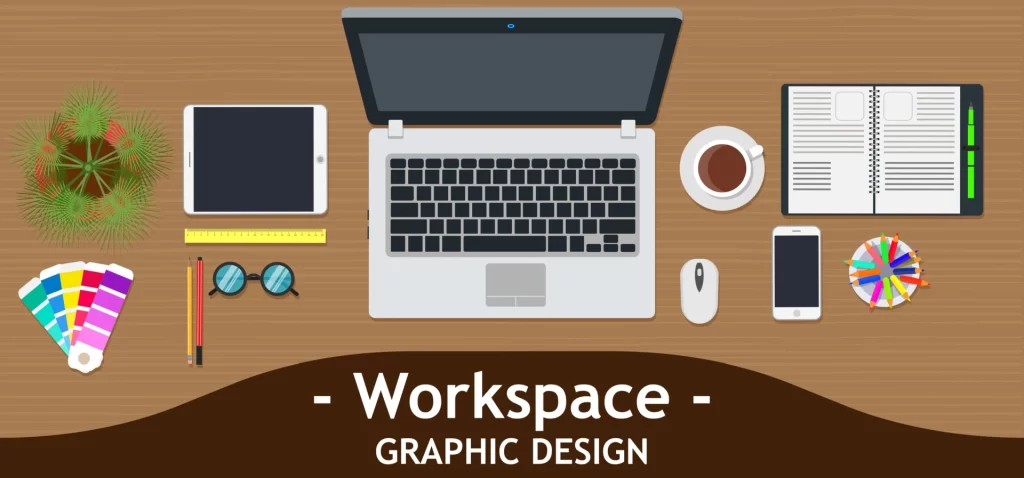 Graphics Design Services in Lahore
We offer competitive and affordable rates, distinguishing us as a leading player in the industry. Our goal is to ensure our customers don't face the burden of high prices, and this approach has earned us appreciation, especially for our graphic design services in Lahore. Before and after choosing us, conduct a cost-benefit analysis, and you'll be pleased with the difference. Our ambition is to rank among the top companies in Pakistan, and with your support, we're confident we'll achieve that. Give us the opportunity to experience our top-quality graphic design services in Pakistan.
Graphic design plays a crucial role in your branding and marketing efforts. Without this skill, effectively building brand awareness becomes challenging. With the expertise in graphic design from Digital U, we enable your business to thrive in the digital realm.
Graphic design is a must because you need to promote your online presence, especially on social media platforms. Social media is a popular hangout for people these days, so if your business isn't active on social media, you're overlooking vast opportunities and a large customer base. Billions of individuals scroll through their social media feeds daily, and if you want to capture their attention, you need to leverage graphic design services. We'll create eye-catching social media posts that stand out and engage your customers.
When it comes to your branding, never compromise. Your brand opens doors to endless opportunities. The logo is the face of your brand, and for a lasting impact, you require a unique and unforgettable logo. Your customers should instantly connect your logo with your products. Graphic design plays a crucial role in achieving this.
Innovation and Creativity with Creative Graphic Designers
At Digital U, we proudly consider ourselves leaders in the industry, thanks to our strong work ethic. We maintain a fair pricing model – not too expensive, yet not the cheapest. Our rates are set to be cost-effective for our clients. We provide exceptional services that you won't easily find in Lahore or elsewhere, combining top-notch quality with affordability.
A lack of motivation can lead to a team that's unproductive, and we understand the importance of keeping our employees motivated. Our team members are highly driven, and we implement effective employee motivation strategies to keep their spirits high. We maintain a close check on their daily tasks, ensuring that everyone is actively contributing. This diligence is what enables us to consistently meet project deadlines at Digital U.
We Know The Fast-Evolving Technology
We stay ahead in the graphic design industry by keeping up with the latest trends, avoiding reliance on outdated technology. Our goal isn't just to be the best graphic design company in Lahore, but across all of Pakistan. We place a strong emphasis on keeping up with current graphic design trends and industry developments. By adopting forward-thinking and innovative strategies, we consistently pave our path to the top. At Digital U, we're always in tune with the ever-evolving world of graphic design.
We Know Graphic Designing Is An Art
In the world of design, it's more about artistic creativity than following strict rules. While technical aspects are important, the heart of design lies in the hands of the artist. Our designers at Digital U are deeply passionate about their craft, allowing them to create graphics that are truly extraordinary and leave a lasting impact on anyone who sees them.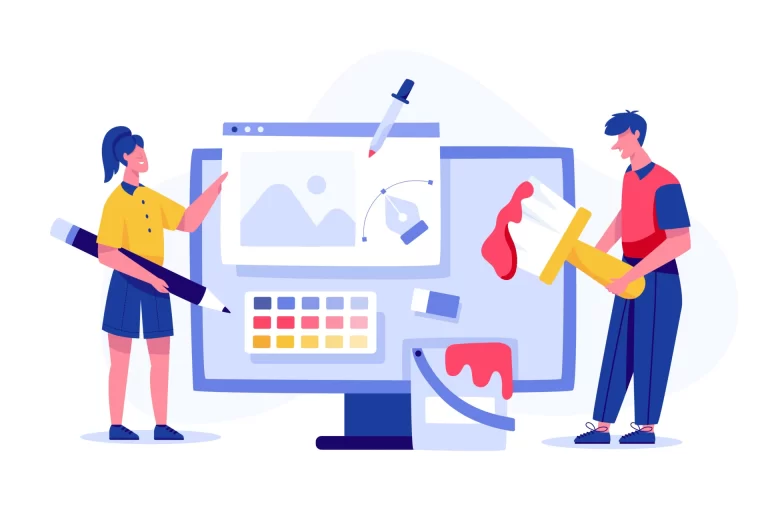 So What We Do As A Graphic Designing Company?
We create a wide range of visual materials suitable for marketing purposes, including logos, stationery, magazines, signage, banners, posters, flyers, brochures, catalogs, menus, packaging, and other marketing materials. If you require any graphic design work, feel free to reach out to us, and we'll take care of your design needs.