Professional Approach by Web Developer
We are a top web design and development company located in Lahore, Pakistan. Our skilled web developers handle the technical aspects and software development of websites. They create features and functions according to the project manager's specifications, ensuring they meet the customer's requirements. Our professional web developers are self-reliant and engage directly with the customer, ensuring effective communication.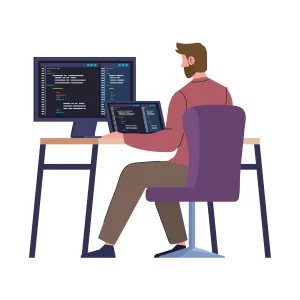 Our web developers act like computers, handling all the functions of a website. They take on the role of technicians or engineers who examine the customer's requirements outlined in the project manager's specifications. They then suggest and put into action technical solutions for creating tailor-made websites or modifying existing ones.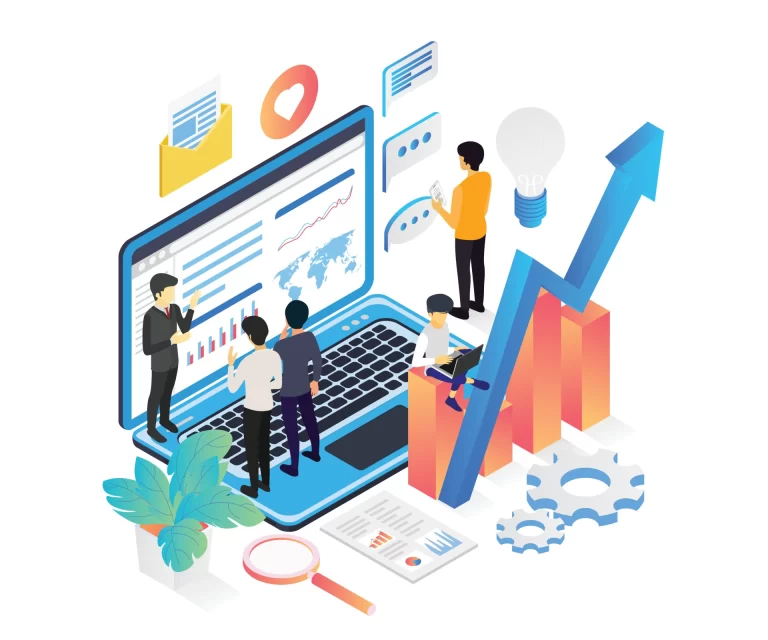 Professional Web Developers
Innovation and Creativity with Creative Web Development
In the website design process, our web developers carefully examine the project and consider the user's requirements, which are documented in a technical specification. They thoroughly study how the website should work and devise a technical solution to make it happen. After a comprehensive analysis of the website, our technical web developers create technical documents and user guides. Sometimes, it may be essential to provide technical support or offer training to users on how to use the application effectively.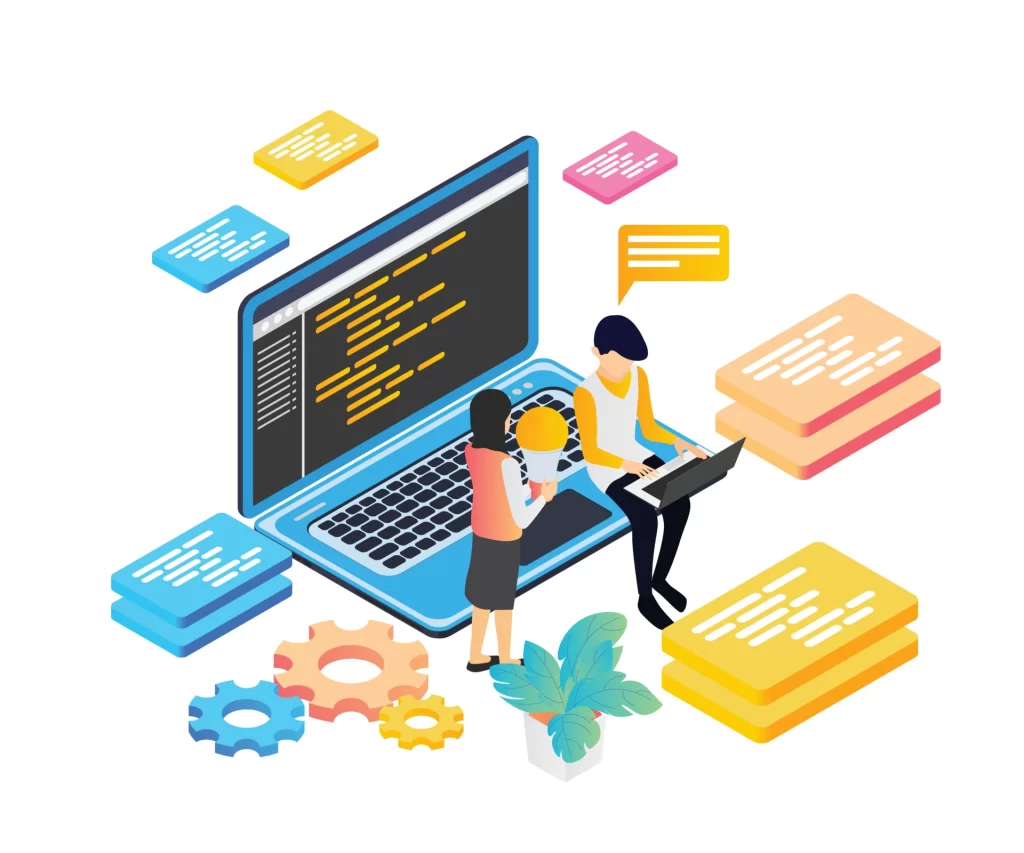 Our web developers are responsible for:
Analyzing the technical aspects of the website.
Selecting the right technical approach.
Developing all the technical components of the website.
Ensuring that the code follows best practices.
Testing and confirming that all features work as intended.
In addition, we provide:
Training for the client when we hand over the website.
Continuous technical support for the website's lifespan.
Addressing and resolving any issues reported by the client.

Creativity is all about unlocking the power of the mind to come up with fresh ideas, and that's precisely what we specialize in. At Hub Sol, the top web development company in Lahore, Pakistan, we have a strong belief in creative solutions. We approach each project as a unique challenge and strive to discover innovative answers for every one of them.
While old things have their value, we're here to tell you that new things are like precious diamonds. With this perspective, we're not simply designing; we're actively crafting and revamping everything. We're introducing transformation into the world of development. Our developers don't just deal with technical aspects; they also have a passion for innovation and thinking outside the box.
At Digital U, it's all about collaboration. Our team of developers, designers, and managers come together to finish projects. This teamwork is what sets Digital U apart as the top web development company in Lahore.
We Meet Industry Standards
At Digital U, our approach to web development is all about crafting top-notch strategies. We thoroughly examine the industry, keeping a close eye on the latest trends and ensuring that we align with them consistently. Given the rapid pace of change in this field, we stay informed and adapt to new developments. We stay at the forefront of the market to maintain a competitive edge. Our services consistently excel and set industry benchmarks.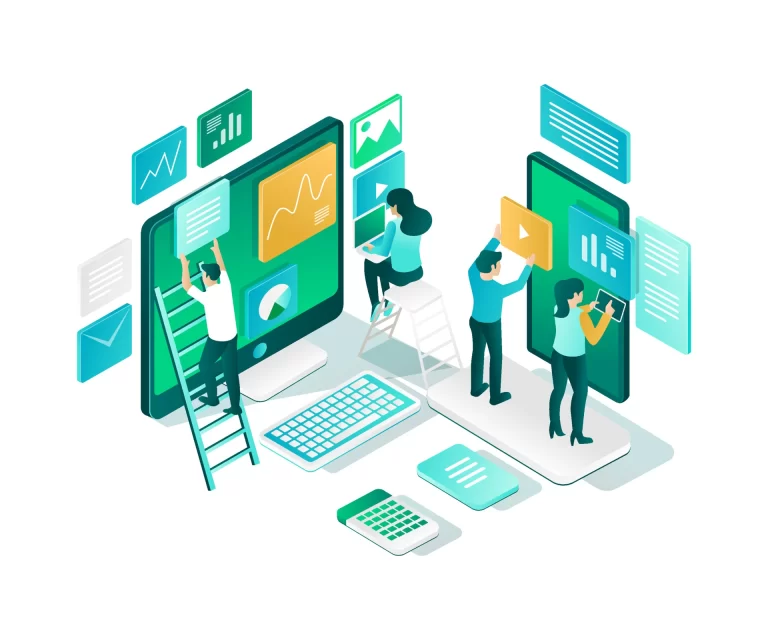 Become The Talk Of A Town
If you're aiming to be unique and stand out, don't settle for the ordinary. Are you tired of generic web development and design templates? Well, you've come to the right place. At Digital U, our web development company offers tailor-made templates for our clients. We ensure that your website is perfectly crafted in terms of style, appearance, and functionality.
We Surpass Clients Expectations
At Digital U, we empathize with our clients and go the extra mile to exceed their expectations. We strive to fulfill their demands to the best of our abilities. If a client isn't satisfied with our work, we proactively address their concerns without any additional charges.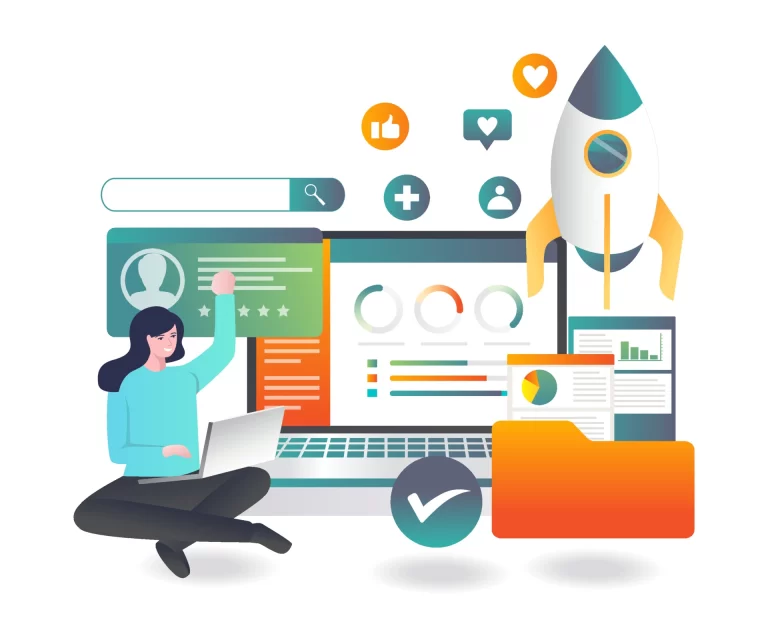 Get Everyone Talking About You
If you want to break free from the ordinary and stand out, we've got the solution for you at Digital U. Tired of the same old, basic web development and design templates? You're in the right place. We offer personalized templates to our clients, ensuring your website is not just another site – it's unique in style, appearance, and functionality.
Fast, Secure, And Reliable
At Digital U, we take security and speed seriously when it comes to website development. We're well-versed in the technical aspects of building sites that load quickly and are secure. Our developers collaborate with SEO specialists to address load time concerns. When these experts work together, they create websites that are fast, safe, and dependable.
At Digital U, our team comprises seasoned developers. We don't have any inexperienced candidates who might compromise the quality of our work. Our developers have dedicated years to this field, honing their skills in website building to perfection.
In the fast-paced world of technology, everything is constantly evolving, and so are we at Digital U. We stay at the forefront of development, ensuring we're not left behind in any area. Our focus is on creating responsive websites that can adapt to users' needs. Responsive web design is a crucial skill in today's digital landscape, and our talented developers are well-versed in this field. They have the expertise to make websites responsive, setting us apart as a leading web development company in Lahore.
In today's tech-driven world, it's crucial for your brand to have a strong online presence. Without it, you risk losing customers and falling behind. Digital U is here to ensure your brand not only has a digital footprint but also thrives in the online realm. With our expert services, you'll remain competitive and stand out from the crowd. We offer more than just website creation; we provide the essential services that top-notch brands rely on.